Welcome to Kibble
Our founder and CEO Anjanaa Viij started the journey of Kibble in 2004 with a commitment to deliver any time & every time in the world of cleaning and hygiene. Setting up base from the hotel industry, we moved forward to transform cleaning in a wide array of sectors including but not limited to hospitals, restaurant chains, large convention centres & malls. With massive growth in numbers as well as positive testimonials in a short span of time, we took the plunge to become a Made-in-India brand gone global. We now have a solid distribution network with supplies reaching pan India and overseas as well.

Almost two decades in, we have been constantly adding new products to cater to the ever changing needs of the cleaning market, in India as well as overseas. We have a wide range of distinctly designed manual cleaning equipment, which is smart and affordable. We have consistently focused on diversifying our portfolio, to include sectors like hotels, hospitals, corporate offices, facility management companies, housekeeping providers in the private as well as public sector, and many others.

All of this has been made possible because of our focus on two primary spheres - product design and customer service.

Our manufactured products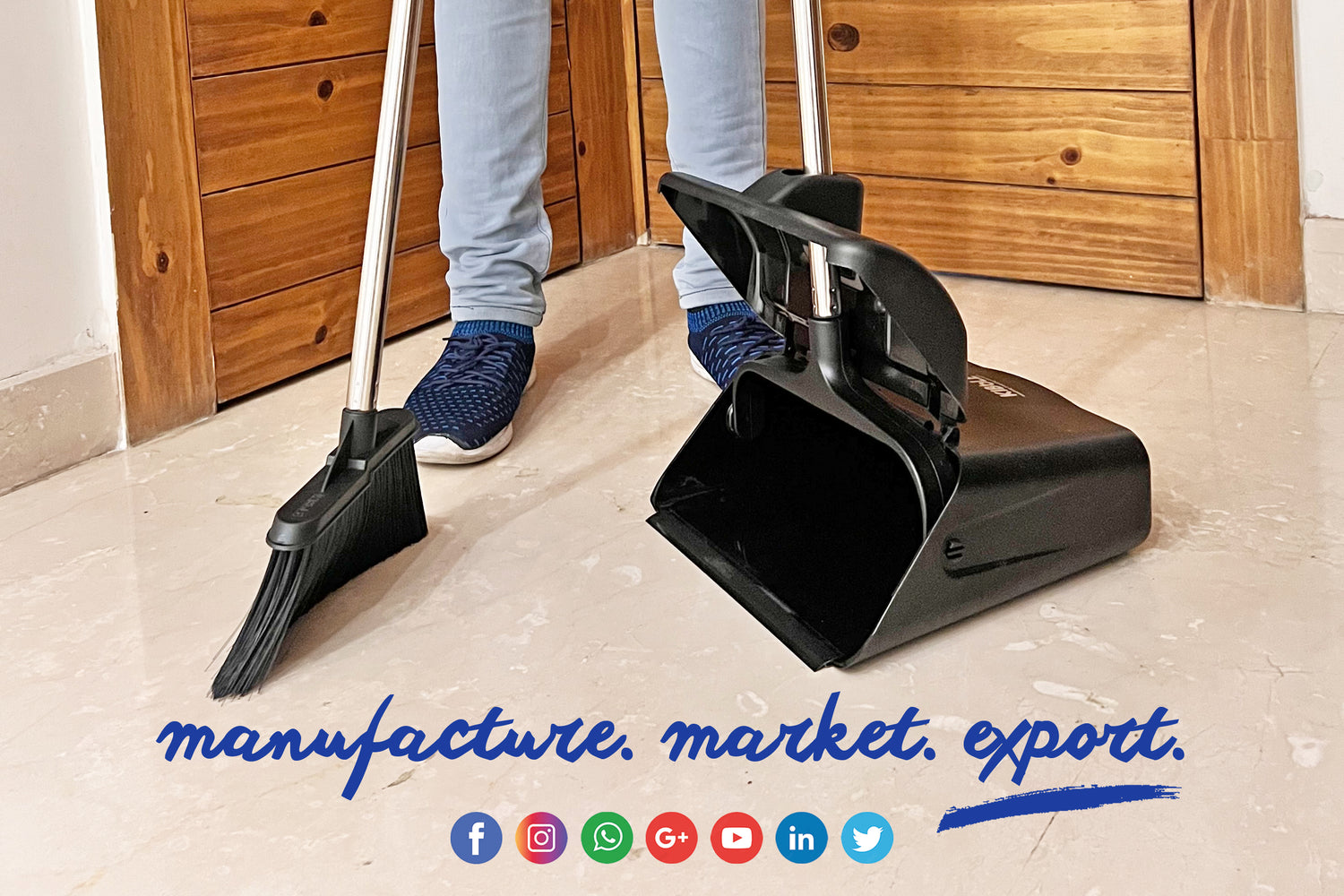 Important Products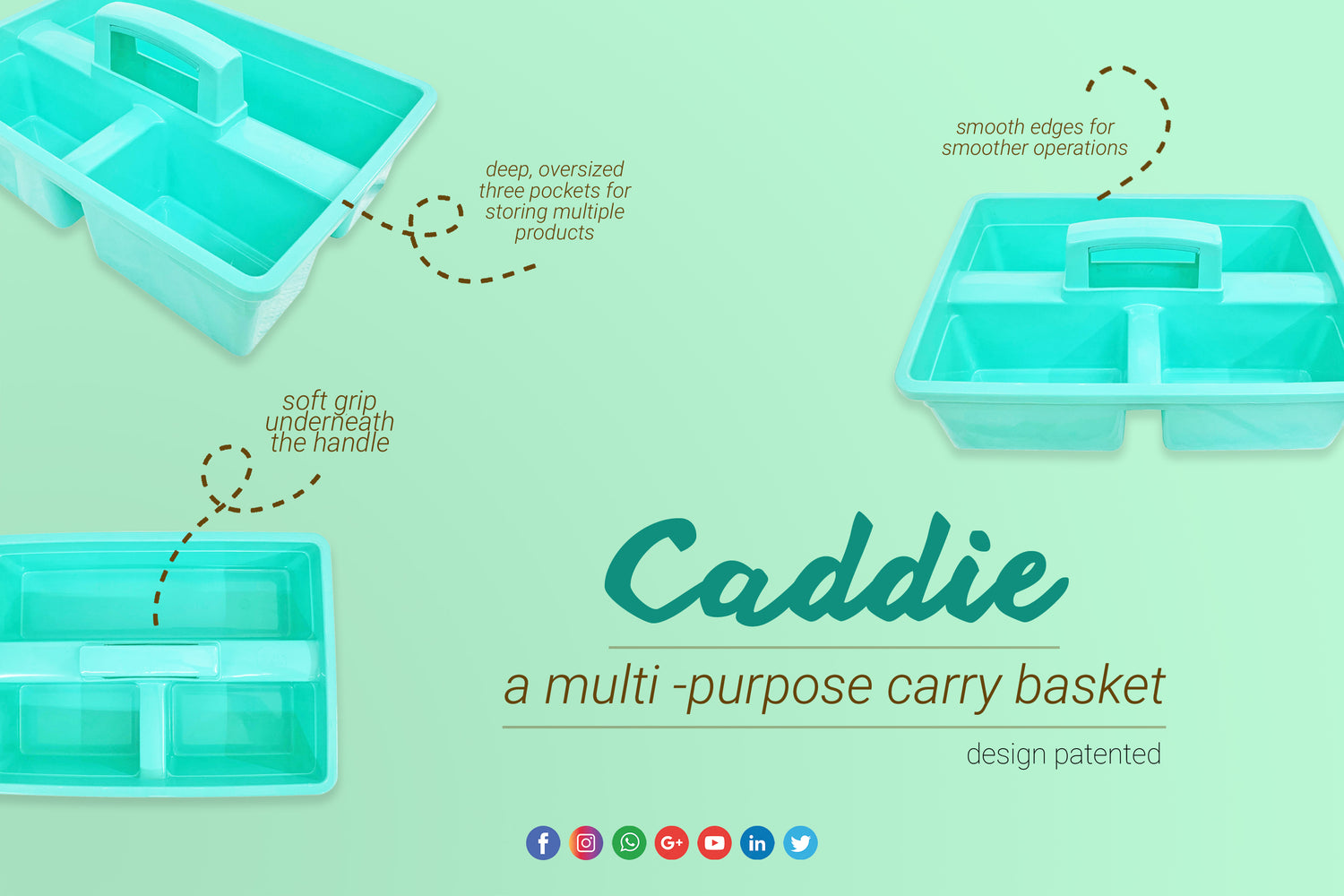 Caddie

A handheld caddie to hold tools, cleaning, medical, and art supplies.

Signage

Two-sided, bright yellow plastic sign boards, can be read from far away

Tool Holder

Tool organizer made up of ABS to hold handles. Easy to grip & hold. Ergonomic & durable, made with heavy quality polymer

Wippie Superio

Wippie a double-blade floor wiper for excellent wiping results. Inclined design for uniform pressure for efficient cleaning

Rubber Gloves

Heavy duty, light weight, fire resistnt and acid resistant hand gloves for multiple purposes

Caddie

A handheld caddie to hold tools, cleaning, medical, and art supplies.

Nipper Mini

Nipper - a magnetic litter clamp that can absorb speculate ironwork., easy to pick light objects

Single Blade Floor Wiper

Heavy duty floor squeegee design to remove water & moderate amounts of dirt on many different surfaces
Mopping Systems
Velcro Damp Mopping System

Dustie Dry Mopping System

Lamellar Damp Mopping System
Microfiber Hand Dusters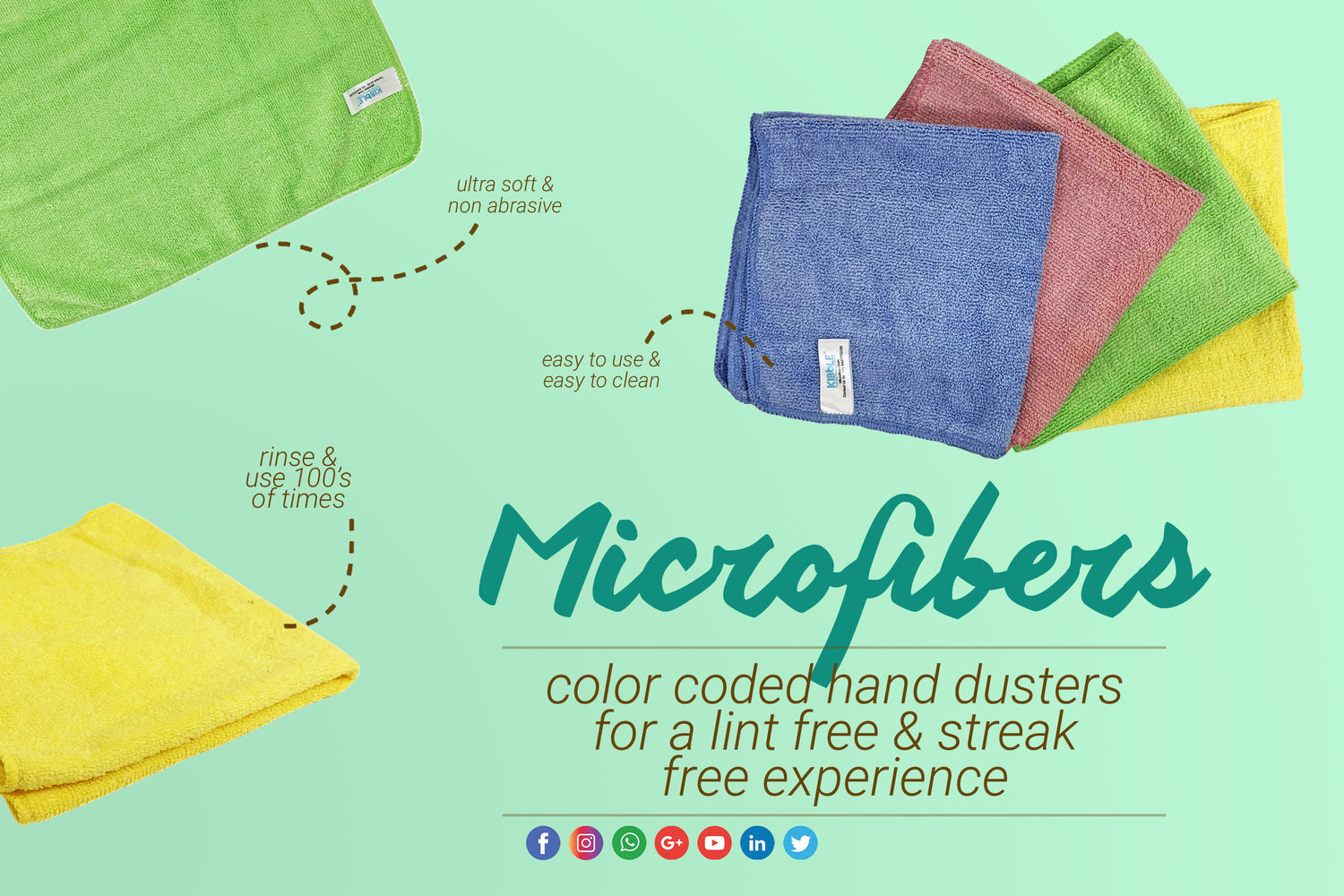 Red - High Risk Areas

Suitable for toilets, wc, urinals, sanitary fittings, washroom floors

Blue - General Low Risk Areas

Suitable for rooms,
offices, corridors, halls, receptions

Green - Food Areas

Suitable for canteens,
restaurants, kitchens, cafeterias

Yellow - Medium Risk Areas

Suitable for pipe works,
dispensers, sinks, taps, basins, cubical
Buckets, Trolleys & Carts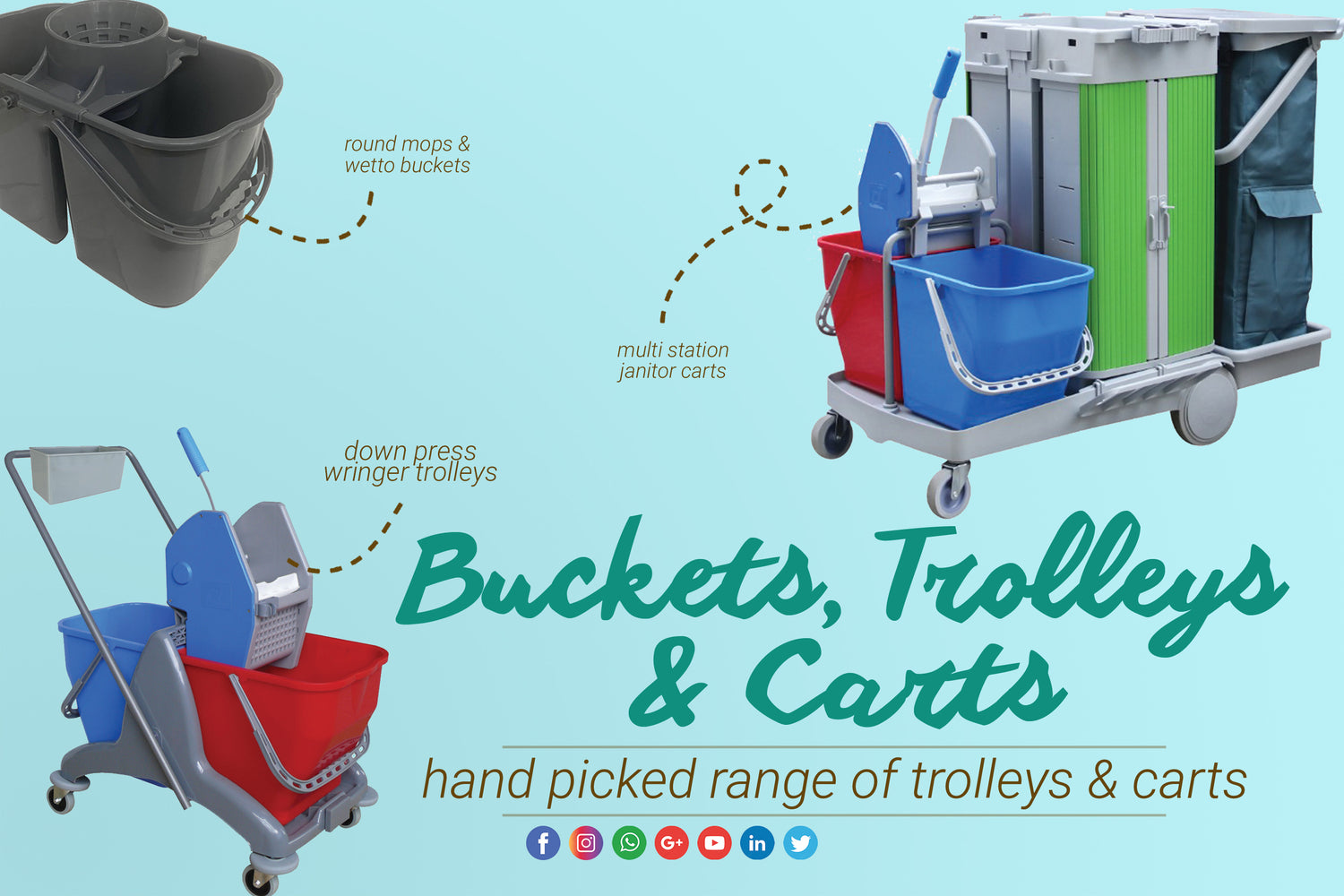 Wetto Bucket

Wetto Buckets Double with conical squeezer. Comes with a partition to keep clean & dirty water separate

Single 25

Single bucket 25 ltrs. with down press wringer. Single bucket for clean & dirty water

Double 30 Deluxe

Double bucket with down press wringer. Double buckets to keep clean & dirty water separate

Scoutt Mini

Small janitor carts are a perfect solution for organizing and transporting janitorial supplies with two working stations

Scoutt Turbo

Large janitor carts are a perfect solution for organizing and transporting janitorial supplies. with three working stations

Round Mop MF

Round mop microfiber for general purpose cleaning with excellent absorbency and strength

Greatmaid 1001

A complete solution for linens & guest amenities with a modular construction

Hopper

A waste collection cart with 166 ltrs. round container with heavy wheel base with four wheels & paddle to
unload the container
From the blog
Blog post
Give your customers a summary of your blog post